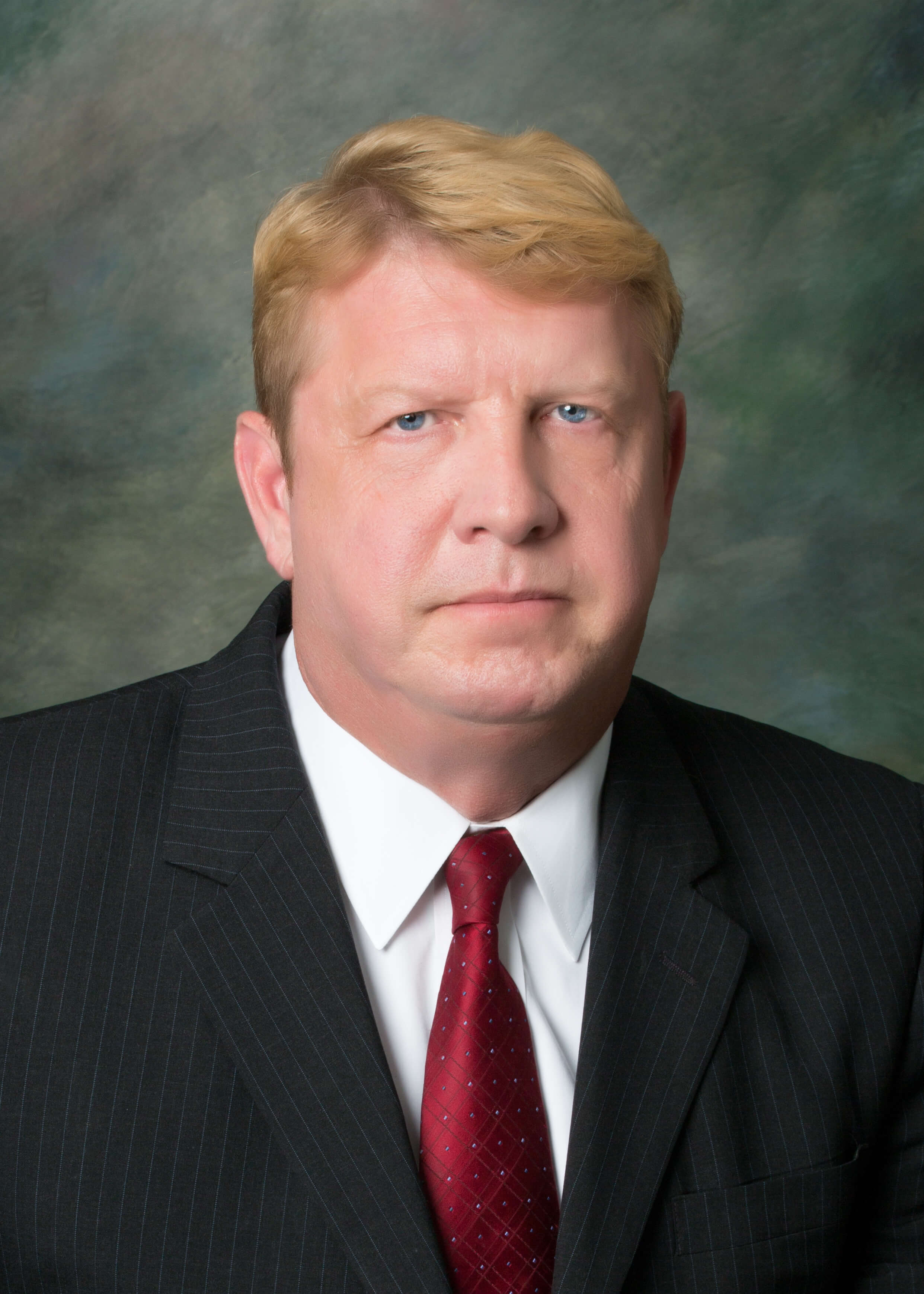 About James Crawford
Jim Crawford is the founding and managing partner of James E. Crawford Jr. & Associates, LLC. (Trading as JC Law), with close to Thirty years trial experience in federal and state courts throughout Maryland and beyond. Mr. Crawford is recognized as one of the most able and tenacious trial lawyers in Maryland. He has enjoyed an extraordinary record of success. His primary areas of practice include all types of serious criminal and civil law , as well as high-profile litigation. Jim Crawford has been toiling the criminal courts for almost 30 years!
For over Three decades, Jim has represented thousands of clients in courts throughout Maryland. He is truly an established trial lawyer. He has been in a Maryland courtroom just about every day of his working career and has handled thousands of cases in District court, Circuit court, U.S. District Court and in many Administrative Agencies. The attorneys at James E. Crawford, Jr. & Associates, LLC, have also successfully tried cases in just about every state and federal courtroom in Maryland.
His father, James E Crawford Sr. began practicing law in 1960 in Baltimore City, where he handled many of the same type of cases as Jim. Building on Jim Sr's success, Jim established this firm in 1992 and has trained each of his experienced attorneys to work aggressively on their client's behalf. In essence, because of Jim Sr's work, this law firm has the knowledge, creativity and skills developed over 61 years of practicing law.
Jim is highly regarded by his clients, peers and the judiciary. It is undisputed that to obtain a successful result you need a zealous and relentless trial lawyer. That's Jim. He has also put his fingerprints on the firm and how each lawyer represents their clients.
Although, Mr. Crawford has been established as a criminal defense attorney for many years , he also handles serious civil litigation matters including Domestic, civil litigation and Personal Injury litigation.
Along with many other recognitions and awards, Jim's Firm was named "Best of Baltimore" and is looked upon as an innovative and aggressive law firm that gets the job done.
Jim's Professional Background and History
After law school Mr. Crawford immediately went into private practice in 1992 by opening a law office in Baltimore. At the time he was a young general practitioner who handled many different types of cases with a focus on criminal law. Gradually, over the years he established himself as a premier practitioner in the State of Maryland. Understanding in order to accomplish his mission of practicing law on an extremely high level, he must offer the type of services to the community that he would want if he needed legal representation himself , he gradually expanded the firm into the full service law firm that exist today.
One of Mr. Crawford's passions has always been politics. He comes from a family that believed service to the community and being involved in political life was a fundamental requirement as a productive member of society. Mr. Crawford's political career ranges from being noted as one of the youngest elected officials in the State's history to handling and running many state, local and judicial campaigns.
Since entering private practice Mr. Crawford has handled many notable cases that appeared in the media. They type of clients he represents ranges from ordinary citizens to police officers, professional athletes, lawyers, doctors, politicians and other persons of notoriety.
Noteworthy Previous Cases
Representation of a 17 year old man in Anne Arundel County who was accused of raping a minor. The issue as Mr. Crawford saw it was whether the State of Maryland should continue to use the antiquated separate Juvenile system where a Defendant who is under the age of majority (18) can be charged as a juvenile. Currently Maryland uses these two distinct systems where a Defendant is either charged as an adult or a juvenile. Mr. Crawford has urged the legislature and Courts to create a "blended" juvenile system so that a juvenile can be charged as an adult but receive the services as a juvenile. Mr. Crawford was successful in handling that case. New story handled by Fox 45, WBAL, Channel TV2.
Representation of an individual accused of selling CDS in Baltimore City by police officers who arrested him and subsequently beat him up on two occasions. Fox news 45 interviewed Mr. Crawford where he explained he was able to have the charges against his client dismissed in Toto. Mr. Crawford is currently handling a civil law suit against the two police officers.
Representation of a long time worker at Catholic Charities accused of sexually molesting a client for years. The client was charged in Baltimore county. News story was handled by Fox 45 Baltimore.
Representation of a professional Basketball player in Anne Arundel County. The case was resolved so that there were no implications against the player that would affect his playing career.
Representation of a young man who was accused of various serious sex offenses in Baltimore County Maryland. The charges were crippling in that any conviction would have ruined the Defendant's life. After a thorough investigation Mr. Crawford was able to have the case dismissed.
Many cases involving Child Pornography matters on a state and federal level. Many times these cases have been resolved in a favorable manner to the client.
Representation of a young man in Baltimore City who was accused of raping and murdering a child that was 8 years old. He was charged along with two other individuals. After a two week jury trial Mr. Crawford's client was acquitted on all charges. The other two Defendants were found guilty and given life sentences. Case was covered by most local networks and nationally.
Representation of a man in Anne Arundel Circuit Court who was accused of manufacturing and selling CDS in excess of 50 lbs of marijuana. After negotiating and handling the case Mr. Crawford was able to convince the Judge to grant him Probation Before Judgment, a result that is extremely rare based on the facts of the case.
Representation in The Federal District Court of Maryland where an individual was accused of importing from China hundreds of Thousands of "fake" brand Viagra and other non-brand sexual pills. The merchandise was being imported via various pilots at BWI airport. After various hearings and negotiating with the Assistant United States Attorney Mr. Crawford was able to reduce the case and resolve successfully for the Defendant.
Representation of a police officer in Prince Georges County accused of various crimes. After various hearings the cases was dismissed.
Representation of a Defendant who was about to be charged with a very serious sex offense in Baltimore County. The Defendant was in a situation where a young female had accused him of performing various sex offenses with her. The Defendant claimed innocence. He was the owner of a large company with many employees in Baltimore. If he were to be charged then his entire life and career would be in ruin. After a careful investigation and many discussions with the Detective and lead States Attorney, Mr. Crawford was able to convince the State not to proceed.
Representation of many sex offender cases throughout the state.
Federal Criminal representation in Baltimore and Greenbelt, MD.
Representation of other Attorneys before the Maryland Attorney Grievance Commission
Many minor Traffic and serious Traffic offenses
Many Child Pornography matters throughout Maryland
Jim's Areas of Practice
Current practice focused on Federal U.S. District Court , State District and Circuit Court criminal cases. Specific types of cases include, Homicide, Sex crimes & Registration, Computer Crimes , White Collar Crimes , Theft and Robbery , DWI/DUI and Traffic Violations, Drug Charges , Weapons and Violent Crimes , Family and Domestic Cases , Juvenile Cases , Maryland Criminal Procedure , Federal Court Charge, Federal Child Pornography & Sex Crimes, Federal Sentencing Guidelines ,Second, Third- & Fourth-Degree Sex Offenses , Rape , Indecent Exposure , Prostitution & Solicitation , Possession & Distribution of Child Pornography , Fraud Crimes , Embezzlement , Larceny , Shoplifting , Burglary , Robbery , DWI/DUI Defense , Traffic Violations , Driving on a Suspended or Revoked Driver's License , Maryland MVA Hearings , Drug Possession , Possession of Drug Paraphernalia , Drug Distribution , Drug Kingpin Charges , Assault & Battery , Weapons Charges , Carjacking , Arson , Homicide & Manslaughter, Domestic Violence , Ex Parte Protective Orders , Child Abuse , Underage drinking. Focus is on serious high profile District & Circuit Court cases.
Firm's Areas of Practice
James E. Crawford Jr. & Associates, LLC.
Firm Founder- Established 1993
Litigation Percentage
100% of Practice Devoted to Litigation
Bar Admissions
State of Maryland, 1992
U.S. Federal District Court District of Maryland, 1994
Education
University of Baltimore School of Law: J.D., 1992
University of Baltimore: M.A., 1987
Frostburg State College: B.A., 1985
Professional Associations and Memberships
Maryland Bar Association, Member
Baltimore County Bar Association, Member
American Association for Justice, Member
Maryland Democratic State Central Committee, Member
ABA Criminal Litigation Committee
Americas DUI DWI Attorneys
Criminal Defense Lawyers
DUI Defense Lawyers
FCPA Criminal Practice Group
Forensic Science Litigation Attorney Network
Maryland Association for Justice
National Association of Criminal Defense Lawyers
National Lawyers Guild
The Innocence Project
Trial Lawyers Network for Lawyers
White Collar Criminal Defense Attorneys Network
Past Member of the Democratic State Central Committee
Chairman & member of numerous Committees to Election Judicial candidates throughout Maryland
Professional Associations and Memberships
The Firm has an established policy for doing Pro Bono work.
Community Organizations
Head coach for softball and baseball since 1998
Coach for various high School baseball teams
Certified coach
Maryland Traffic laws- essay 2008

Theft & Fraud - Article Published West Publishing 2011

Various Blogs 2007-Present

Publisher/Director of "legal Corner": --You Tube Video series on legal topics

There is Only an opportunity for Justice (Book published 2018)

The Trilogy Modum (Upcoming published book)
Best of Baltimore -Profile series Award
2005-2020 AV Preeminent Rating, Peer Review
Martindale Hubbell, Highest Rating
Awarded D.C./Baltimore's Top-Rated Lawyers! ALM American Lawyer, Corporate Counsel, and The National Law Journal
Super Lawyer (2014-2021)
Baltimore Sun Papers—Criminal Opinions regarding various cases. An example is a potential manslaughter case Baltimore City that occurred several days ago near City Hall.
Fox 45- Various Appearances and opinions over the years regarding sex offense cases + other criminal cases
Channel 2- Baltimore
The Capital- Annapolis
Josh Palin
Administrative Account Executive
"Success is never final. Failure is never fatal. It is courage that counts." - Winston Churchill
Shai Williams
Receptionist
"Gravel may be gravel, but me? I'm the gravel that shatters diamonds" – Asta, Black Clover
"From the moment I called, to the day my situation was over, Jim Crawford had my back. Keeping me informed, my family at ease, and in the nightmare that we were living in at the time I felt as if I could truly trust him. He knew exactly what to do, what steps to take, and everything ended up working out. He took his time explaining things and answering the many many questions I had. If for some wild reason I found myself needing any legal council in the future I would without hesitation pick up the phone and call Jim."
S.H.
"If you need a lawyer than this is the one you want! Jim explains everything and had me confident from day 1. When you step in the courtroom with Mr, Crawford by your side one cannot help but to feel secure. I hope you never need a lawyer but if you do Mr. Crawford is who you want in your corner! The knowledge, ferocity, commitment and support run rampant in the whole office as well. 5 stars all around!!"
R.M.
"I was facing some serious charges. Every single day for three months that was all I had on my mind and its especially hard when you feel as though you didn't commit a crime. Then one day three months later Mr. Crawford gave me a call the night before court and told me he already had it all worked out just be at the courthouse so I could sign a couple papers and then be on my way. I was in a state of shock my wife and I pulled over on the side of the road when I answered the call and when he told me this I just sat there for minute and thought it's really over. Thank You Mr. Crawford and your staff for everything"
B.
"By far the best law firm I have ever worked with. Mr Crawford was very open, friendly, and helpful. I would surely acquire his services again if needed. He was very knowledgeable and responsive and reasonable. Everyone in the office was nice and they really know how to make it about the customer."
D.D.
"I had a very bad situation and I thought I was going to jail. The case was complex and not many lawyers understand that my situation. They not only got it done but the result was fantastic! Hats off to Jim and his team. Thank you"
T.
"I was assaulted in the 2nd degree. The defendant counter-charged me with the same, hoping I would drop the case. Instead it reinforced my determination to see it through. James Crawford showed the state that the charge was groundless, and they dropped it a full week before the trial date. He's better and even more thorough than that, but you need to see for yourself. I hope I never need a lawyer again, but there is nobody I would trust with my liberty and reputation more than James Crawford Jr."
B.
"Mr Crawford represented me a few months ago. I had managed to get myself in some pretty serious trouble and he seemed like the best choice for the type of charges that I had. The disposition of the case was really much better than I, or my family, could have reasonably expected. I did everything that he asked me to do and I let him do his job. I am extremely grateful for the service that he provided."
M.
"I use James Crawford on a violation of probation. I was guilty, i caught a new charge while on probation, and was found guilty.(didnt use crawford on that case) And when my P.O. Found out she wrote my judge an had me violated. The judge put a warrent out for my arrest and held me with out bail cause of the prison time i was backing up. Well one day after i was aressted my wife went right to Crawfords office. Right away he filed a motion to get me a bail review, and argue the "No Bail Status". Well at my bail review he was able to argue to the court and get me released on my on recog, So at my VOP trial he argued the case (and remember i was guilty) and had Everything, Dismissed!!! Yup Thrown out, He walked me in the court room, and he walked me out! If you or any one you know have a court date use James Crawford Jr,"
C.M.
"Mr. Crawford asked if I would write a review of him and his office based upon what happened with me about a year ago. I was charged with a serious crime (assault) and the whole thing was a lie. Everybody thought I was guilty and Mr. Crawford convinced the Prosecuting attorney that it never happened. The case was dismissed!"
P.
"My criminal case involved PTSD/DID. Mr. Crawford and his team did an excellent job in my defense. They really listen to you and care about their clients."
W.
"When Law Enforcement suddenly threw my life into a state of shock, panic and desperation, I made the VERY BEST DECISION OF MY LIFE,,,,, I called the Law Offices of James E. Crawford Jr & Associates! Mr Crawford personally contacted me that same day, told me everything would be ok and had me in his office the following morning. He understood the gravity of my situation, not just legally but also mentally & emotionally. Over my lengthy ordeal, Mr Crawford has spent countless hours listening, advising, and answering notebooks full of questions and scenarios. Mr Crawford was diligent and thorough in my Case. He ensured I was aware of what was happening and what was coming next. He ensured I completed the very best Assessments and Treatments to strategically place me in the very best light with the Judge. When the time came, I feel that Mr Crawford defended me as he would have defended his own son. Because of Mr Crawford, my case outcome was better than I had ever dreamed of! In many ways, Mr Crawford saved my life…IF YOU OR A LOVED ONE FIND YOURSELF IN A TIME OF DESPERATION,,,,,, PLEASE CALL THE LAW OFFICES OF JAMES E. CRAWFORD JR & ASSOCIATES!!!!!"
T.S.
Getting the right lawyer is easy.
Consult With An Attorney
Every case deserves the personal attention of a licensed legal professional. That's why we offer a free initial consultation to any Marylander who needs it.
Develop Your Legal Strategy
During your initial conversation, your consulting attorney will offer suggestions and advice concerning your specific situation and desired outcomes.
Move Forward With Confidence
Once you retain James Crawford Law, you'll have the entire Firm team at your disposal to fight for your side of the story. Our first priority will be the success of your case.